New Construction
I always get asked the question that should someone get an inspection for a property that is considered new construction?
And the debate behind NOT getting an inspection is that the property comes with warranty.
This warranty specifically refers to the Homeowners Protection Act, or sometimes referred to 2-5-10 warranty.
The Homeowner Protection Act came into effect in 1999, requiring most new homes built to carry the warranty.
Well what does it mean? Here is a
link
of what it means from the HPO office. But the general information is 2 years for major systems such as electrical and plumbing only, 5 years for building envelope, and 10 years for structure. For everything else, the coverage is only 12 months.
It takes effect for detached homes the date of occupancy permit issued, or occupancy of the property, whichever comes first. For Strata units, it takes effect on the date of first occupancy.
It also has many exclusions, which include standard normal wear and tear, damage caused by insects, or failure to properly maintain a home. There are also limits to coverage as well.
And most of all, warranty does not protect you, if the defect is never discovered.
Some examples of things I've seen:
Missing Insulation Leaking Hot Water Tank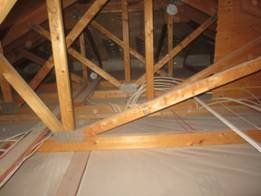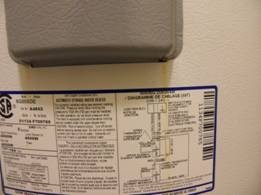 So while in most cases I can say that newly built properties come in the condition you expect, you still never know. So the answer is YES, I highly recommend getting an inspection for new properties.
If you need more information on a builder's license or warranty, HPO provides some great databases.
New Home Registry
tells us when a home or strata complex warranty commenced and who issued it.
Builder Registry
will allow you to look up a builder and if their license is in good standing.
Aaron BorschCertified Master Home Inspector (CMHI)A Buyer's Choice Home Inspections - Tricities, BCInspected Once. Inspected Right!
License #: 53540
Phone: 604-880-0818
Email:
Aaron.Borsch@abuyerschoice.com
Website:
tricity.abuyerschoice.com