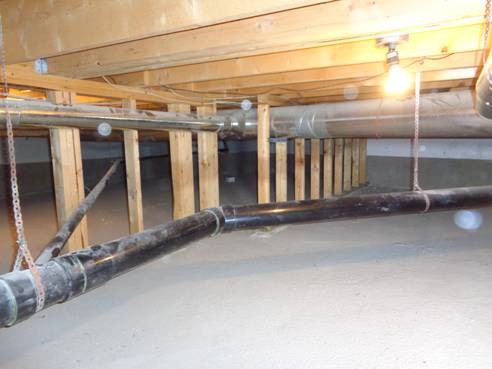 A crawlspace in a home is a portion that resides under the living area of a property. There can be many hidden issues inside a crawlspace that can create nightmare situations if not attended properly.
There are two major items that typically occur. Those two are water ingress, and mold.
The crawlspace typically sits below the grade of the house. This means that during rain, it can potentially be a spot where water enters. An easy way to identify if water is moving through concrete is looking for something called efflorescence.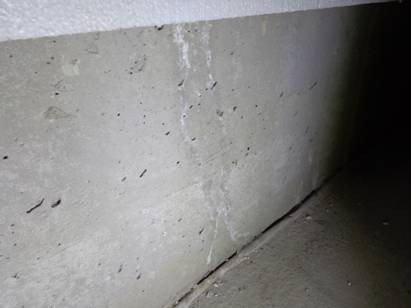 Efflorescence is essentially minerals in the water that have evaporated on the surface. The efflorescence itself is harmless, but it can indicate moisture moving in.
A little bit of efflorescence around a hairline crack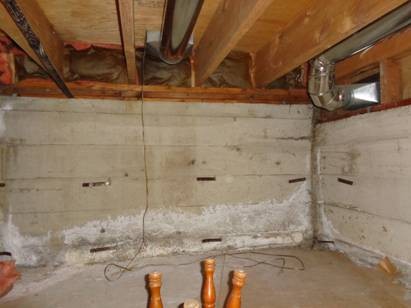 It is quite common to see some degree of efflorescence, and I typically look for the severity and the location where the water is coming in. If its near wood structure pieces, you can stand a chance to get rot.
More severe efflorescence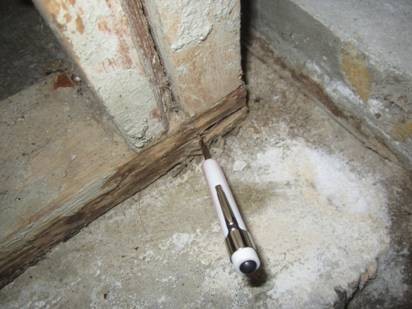 To reduce any chance of moisture ingress, the best way is to control the moisture from the outside. What this means is making sure your drain tile is clean and clear.
Planter beds right next to the foundation can be another source of moisture penetration.

Rot has occurred on wood structure
from moisture ingress inside a crawlspace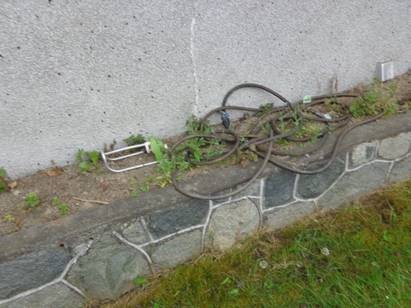 Moisture barriers can also be installed on the outside, which typically looks like a corrugated plastic material against the foundation.
The black plastic at the bottom is a moisture barrier installed on the exterior








This planter is right next to the foundation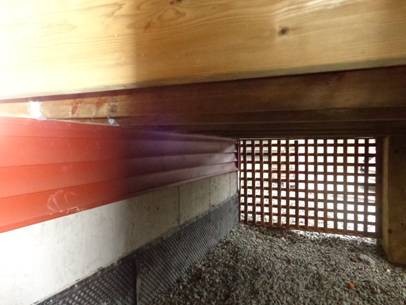 In other words there are fixes, and preventative items that can be done.
The second common issue is mold. This can be due to the fact that a crawlspace, like an attic, requires ventilation to keep air moving. When the air becomes stale, you stand a chance to create the right environment for mold growth.
What this means is crawlspaces require vents to the outside, and may also include heat registers that heat the space as well. I get asked if they are done on purpose that way, and the answer is yes, they are. Never block the vents to the outside.
As long as proper maintenance and effort is taking, crawlspaces can be nightmare free.
The black plastic at the bottom is a moisture barrier installed on the exterior
Aaron BorschCertified Master Home Inspector (CMHI)A Buyer's Choice Home Inspections - Tricities, BCInspected Once. Inspected Right!
License #: 53540
Phone: 604-880-0818
Email:
Aaron.Borsch@abuyerschoice.com
Website:
tricity.abuyerschoice.com