Living in the lower mainland, there are a lot of trees and shrubs in most places. They can make a house look very pleasing, almost natural. However from the home inspection standpoint, plants and trees take maintenance to make sure they don't damage your property.
The most common issue I find is shrubs or tree limbs either covering parts of a house, or resting against the siding itself. It can be nice to have the shrub garden, but from the house stand point, it can hold moisture against the siding. A good rule of thumb is to have about 60cm of room between the siding and shrubs, just to make sure that moisture doesn't one day penetrate into the wood frame.
Shrubs against property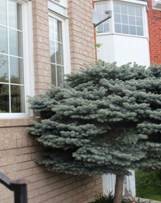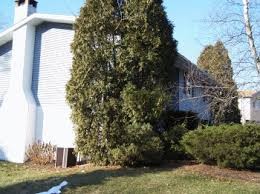 Further, large tree limbs can cast a shadow over parts of your property. While again it may be nice to have the shade, it also doesn't let your house or roof properly dry, which again can hold more moisture against the house.
Overhanging Tree Limbs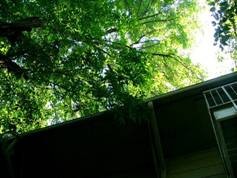 Large trees also can have complex root systems. These root systems can make their way into your house drainage tile. This can be more common with older properties. As long as your drainage tile is intact, it can be cleaned out with specialized tools. Best way to discover this is to get someone specialized in scoping your drain tile.
Roots clog drain tile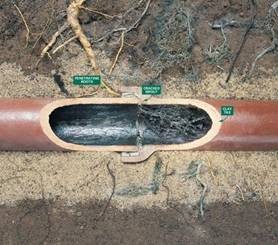 And the last most common issue is garden beds. Some properties build their garden beds that rest against the house. This can allow moisture to be driven against the property and it will eventually penetration. An easy way to circumvent this is to have a proper liner separating the garden bed and the property structure.
Garden Bed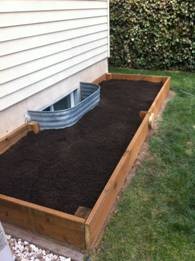 But if it is not a raised bed, and rests against the foundation, its best to make sure there is at least 15cm of the foundation exposed from the grade level of the soil. This will significantly reduce chances of any rot that may set into your sub floor or sill plate.
Foundation exposure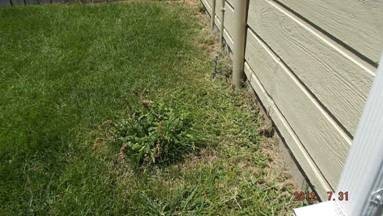 While the above are suggestions, some people really enjoy the look of having so many trees or plants. There is nothing wrong with that, but as long as there is awareness on the maintenance that may be required. It will help your property in the long run.